Welcome to the holiday residence Brauneberger Hof!
In our historic half-timbered house surrounded by vineyards, we welcome our guests with a modern concept: In our holiday residence we offer you space to relax coupled with a high degree of privacy and flexibility, because you can arrange your stay individually according to your wishes and ideas with our new self-service service .
Whether you are exploring the vineyards on hiking or cycling tours alone or as a group, spend a few fun-filled days with the family, discover the Moselle region on a motorbike, enjoy a romantic weekend with your partner or are traveling on business - we warmly welcome every guest welcome.
Experience the typical charm of the Moselle with a glass of wine with a breathtaking view of the vineyards from your own balcony or on your terrace facing our beautiful garden. Or you celebrate the festivals as they fall in a convivial atmosphere in our cozy outdoor area.
The idea of self-service for more flexibility is new to us: We have dispensed with a classic reception and instead have a terminal available for you around the clock in the foyer. In this way, you decide independently at what time of day or night you want to check in. The machine guides you safely and conveniently to your key card in just a few seconds. Completely contactless, you can move into your room directly at any time without long queues. Would you like to extend your stay spontaneously or have you stopped by without a prior booking? No problem! Check at our terminal whether there is still a room available and book yourself directly on site.
So we can fully concentrate on the essentials: Cozy rooms with a feel-good factor and special charm. That way you only pay for what you really need. An internet flat rate and satellite TV are included
of course standard for us. Directly at the house you will find free parking spaces and locked bicycle shelters.
Convince yourself of our extraordinary accommodation concept in the middle of the romantic Moselle vineyards.
Our 22 tastefully furnished rooms and suites are as varied as our residence appears from the outside due to its division into a romantic, listed half-timbered house and a harmonious extension. With us, every traveler will find the right room, because every room is as unique as our guests with a very personal charm and romantic flair to "feel at home".
You have the choice between 11 different room types:
Prices may vary depending on availability and day of the week
All of our rooms are equipped with refrigerators, satellite TV and clock radios (in the suites including an iPod docking station). Free WiFi is also part of our standard. Each room also has a separate bathroom with toilet and shower.
Of course, our little guests up to the age of three can stay in a double bed for free. With us, the guest and his need for peace and privacy is in the foreground.
Checking in at our terminal is really easy. The system guides you simply and clearly through the individual steps for payment and creation of your key card:
1) You enter your booking code or QR code. You received this confirmation of your booking by e-mail, SMS or by post before you started your journey.
2) The system will now guide you through the registration step by step. Your passport or ID card is also required here for identification.
3) Your personal key card will be issued in a few seconds. With your card you open the entrance doors and your room door. No more tedious searching for the room key and no insurance queries if you lose your key.
Don't worry: If you have any further questions, an employee will be happy to assist you personally via our HELPLINE.
In our hotel you will find comfortable rooms with that certain something and cozy oases of retreat with a fantastic view.
We prefer to leave the baking of the rolls to the baker. For your breakfast according to your ideas when and how you will find in the immediate vicinity of us the bakery Fleury with fresh rolls and everything you need for breakfast. 
Even at dinner, we don't cook our own soup, but give you the freedom to arrange your meal according to your own taste.
Guests of our Panorama Suite Garden View have direct access to a pantry kitchen with fridge in their room. Our guests in the other room categories can use three cooking islands in the common room on the ground floor. So self-caterers get their money's worth with us. It doesn't matter whether you want to conjure up a menu for yourself or your group, or you would like to meet new people and use the area to eat together and exchange ideas with other guests - we offer creative space for cooking and relaxation with a good conversation.
You can find the right ingredients for your dishes in the supermarkets in immediate environment.
But guests who prefer to be spoiled with culinary delights on holiday are also in the right place on the Moselle. Brauneberg offers restaurants where you can enjoy regional specialities. Or you can decide to take a trip to neighboring Bernkastel-Kues, where countless restaurants await you in the idyllic streets of the old town.
Or you choose the middle way and order your desired dish directly in the holiday residence. Some restaurateurs offer their own delivery service.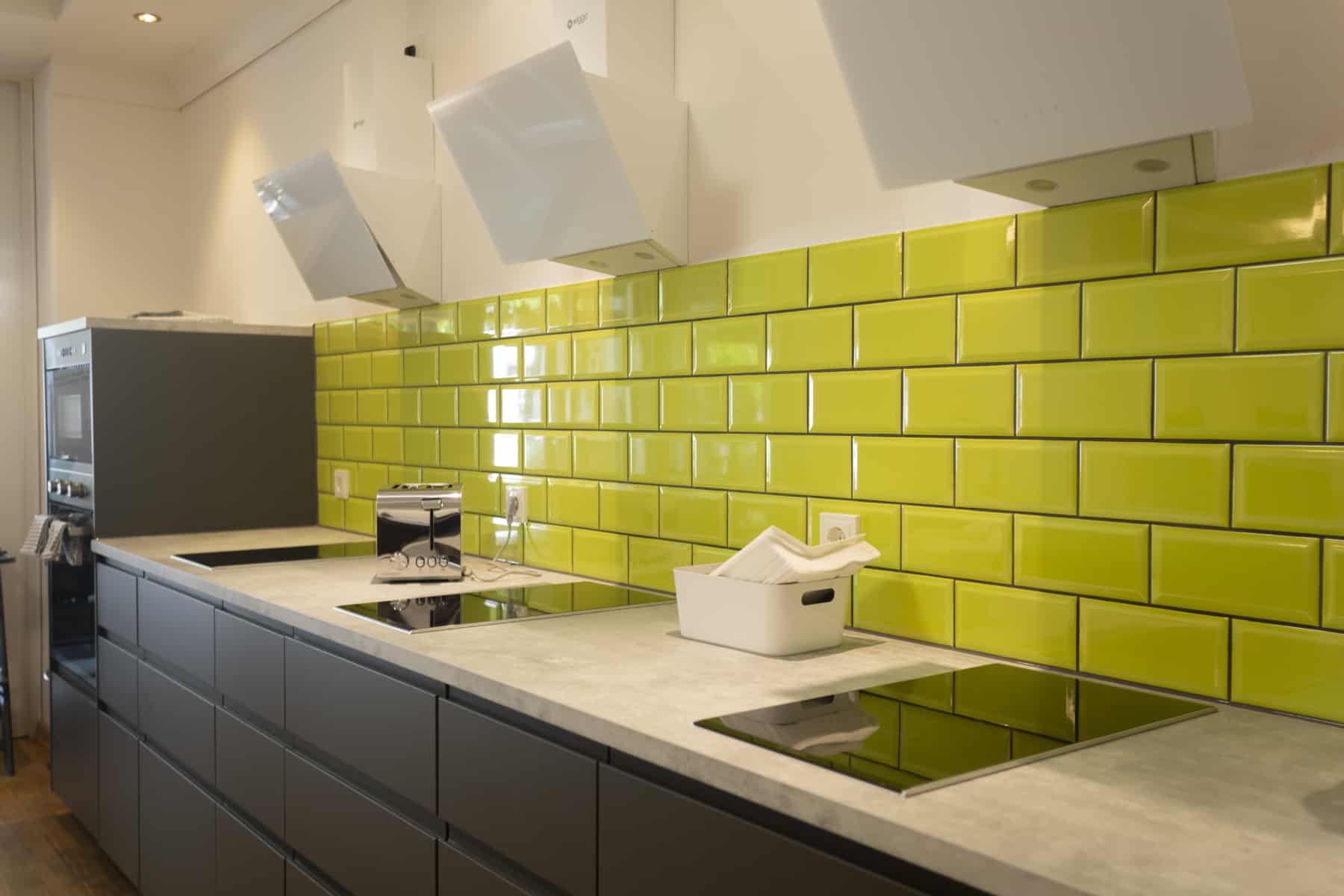 Do you have any further questions?
Enjoy your stay in our holiday residence